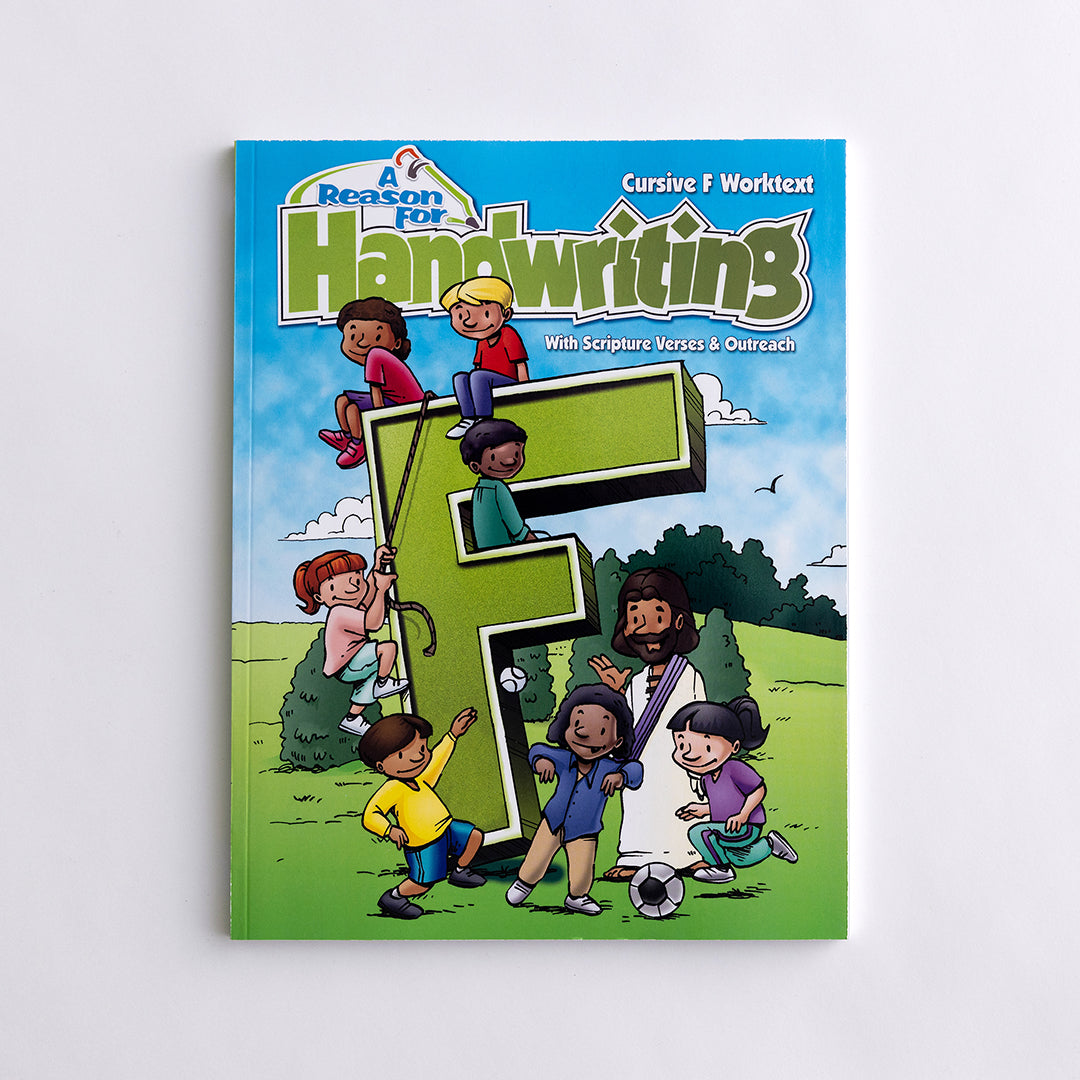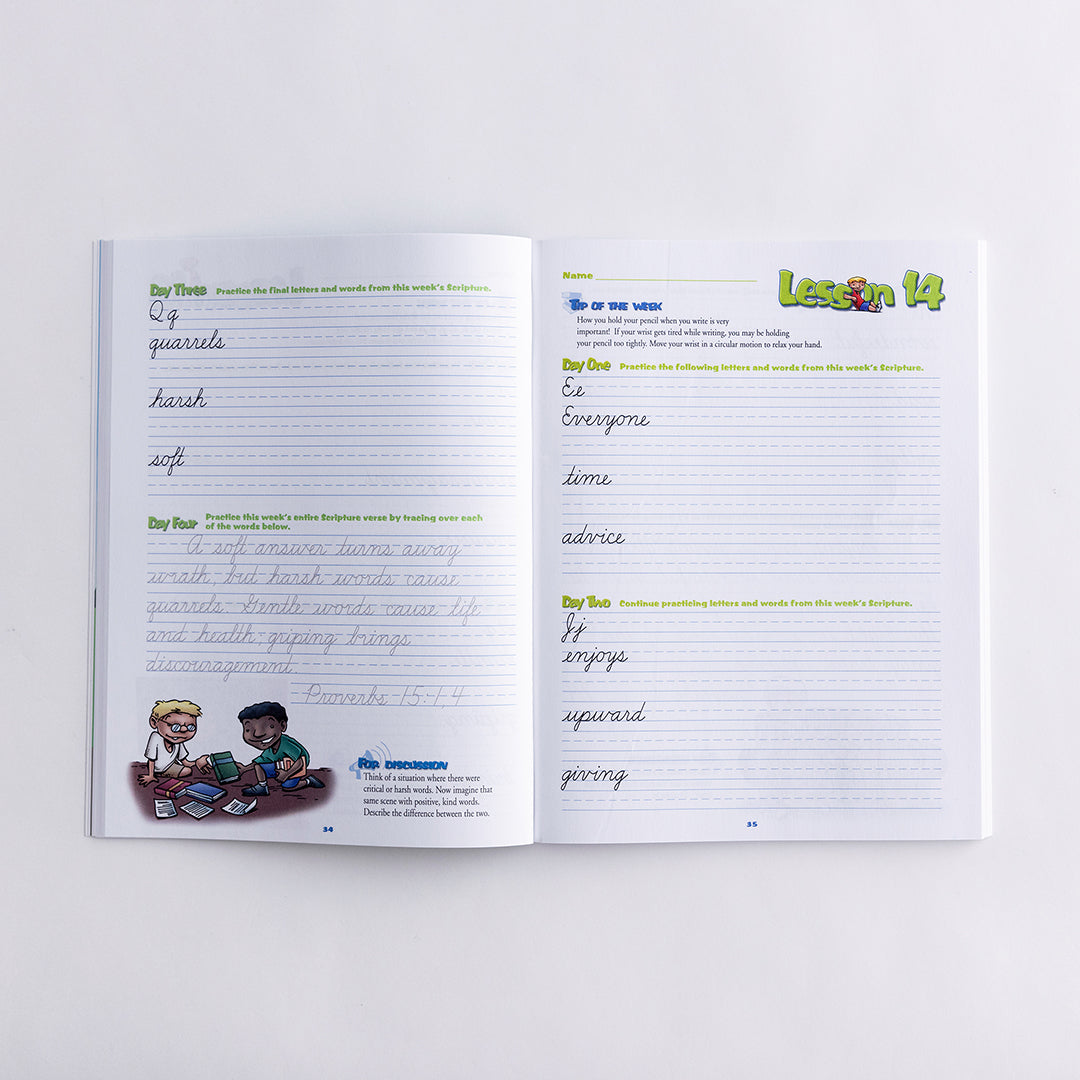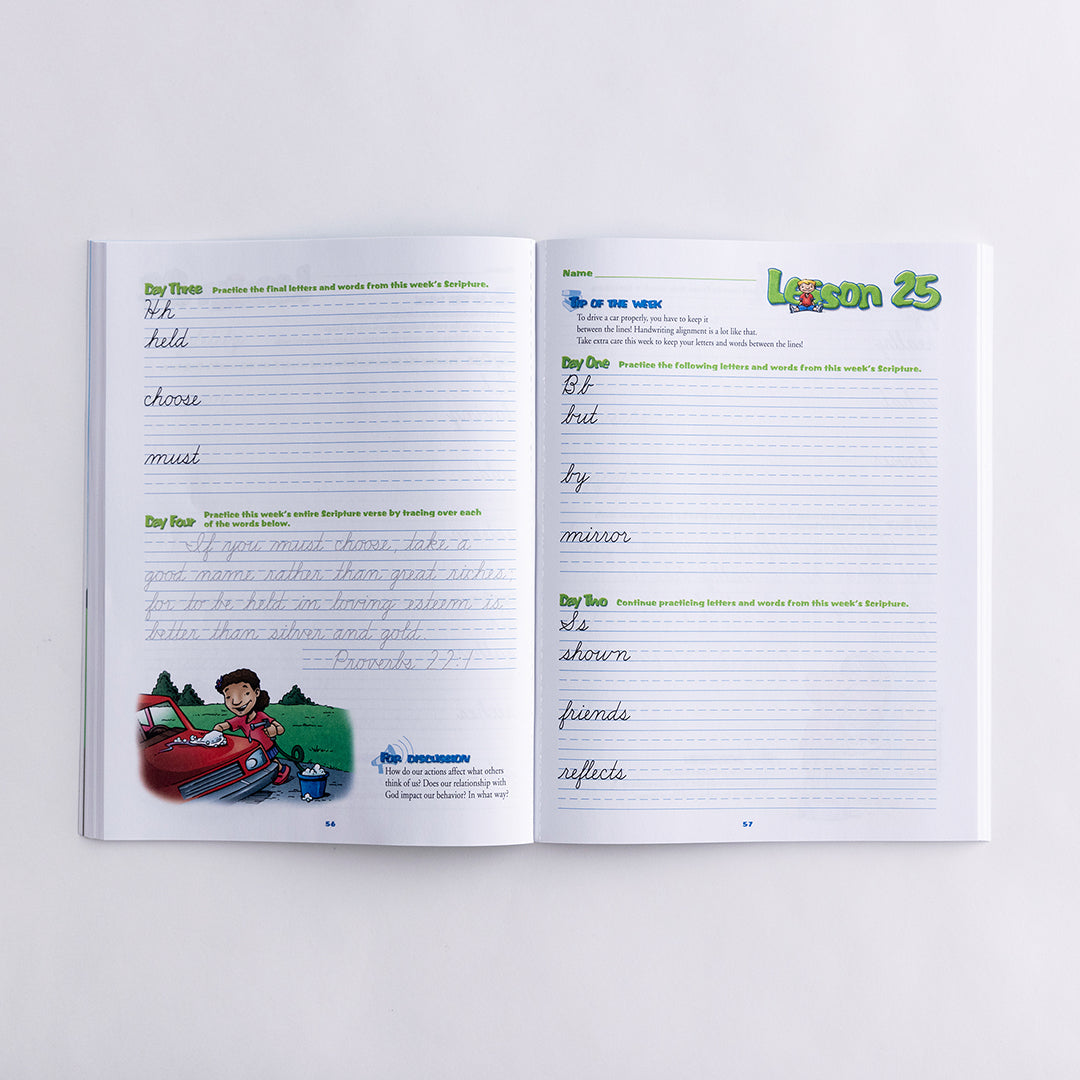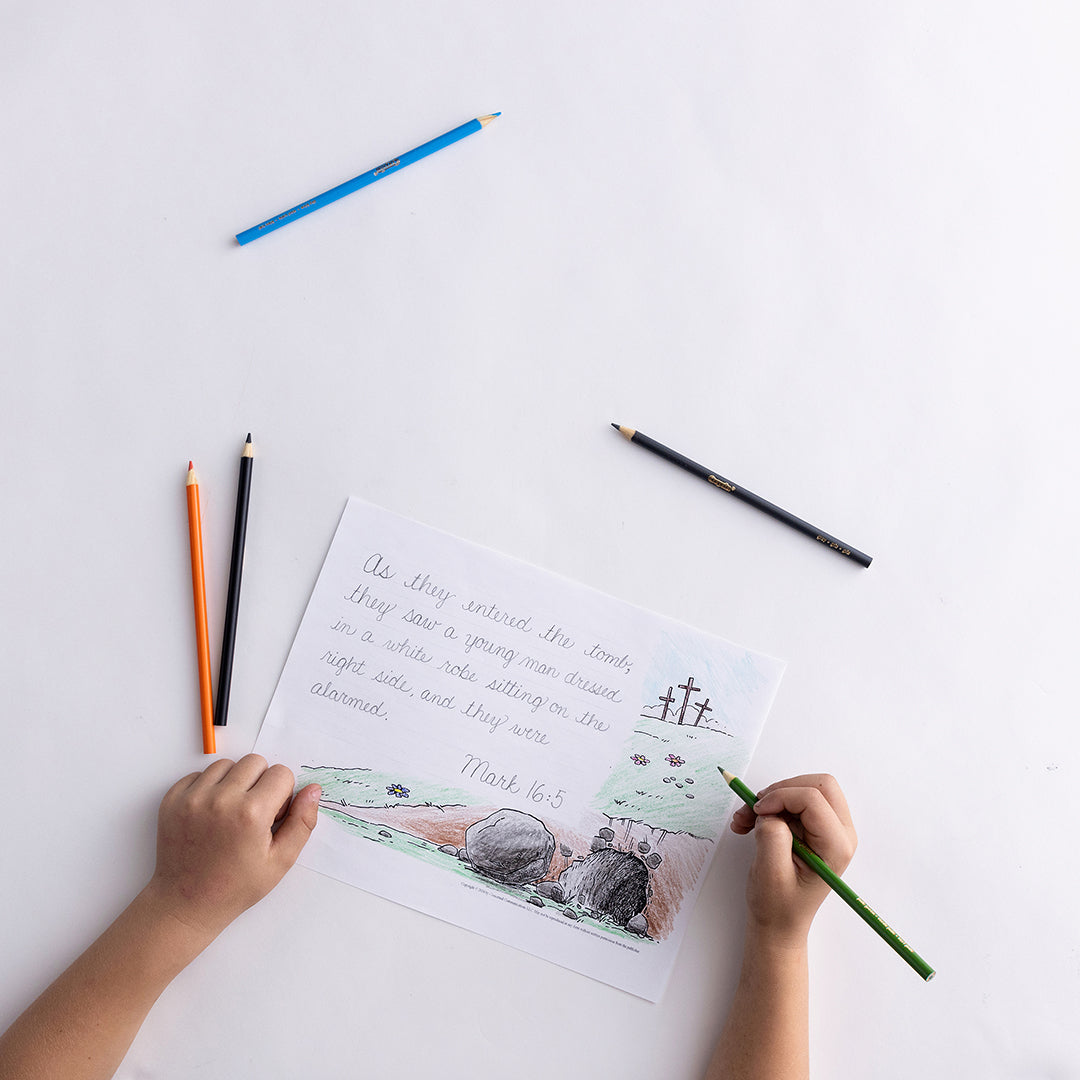 Handwriting Level F Student Worktext
Click here to request preview materials for your school.
Recommended for Grade 6. Cursive. 144 pages.
A Reason for Handwriting Level E Student Worktext includes 32 weekly lessons, which each provide 10-15 minutes of daily practice. On days 1 - 3, students write letters and words from the week's Scripture verse. On day 4, students transcribe the entire verse on a sheet of practice paper. On the final day, students select a Border Sheet from the back of the book, and write the week's Scripture verse in their best cursive handwriting, then use their creativity to color the design on their Border Sheet.
Note: The weekly verse in A Reason For Handwriting Level F corresponds with the same week's theme verse in A Reason For Spelling Level F, thus reinforcing the Scripture content of each lesson.
ISBN: 0-936785-44-6
Item #: 10600
This Student Worktext is 100% recyclable.
They care about the quality
I was very pleased with the customer service. The initial shipment was delivered wet and damaged. I sent photos to show how the covers were peeling apart and they promptly replaced the products. Thank you so much!
Handwriting Level F Student Worktext
Just what we need...right on time!
We appreciate the cordial customer service provided by the staff of A Reason For. Never a problem.
Handwriting Level F Student Worktext