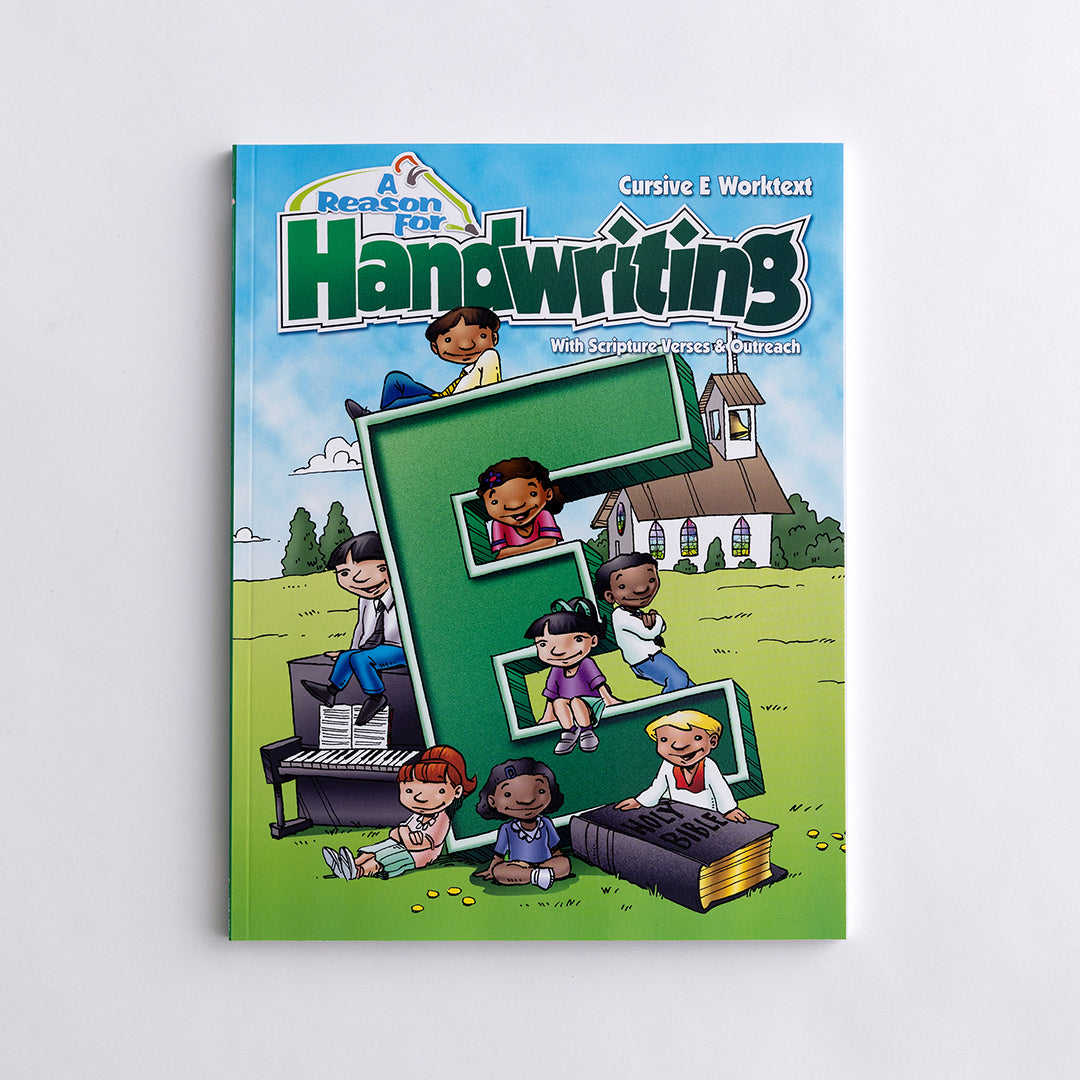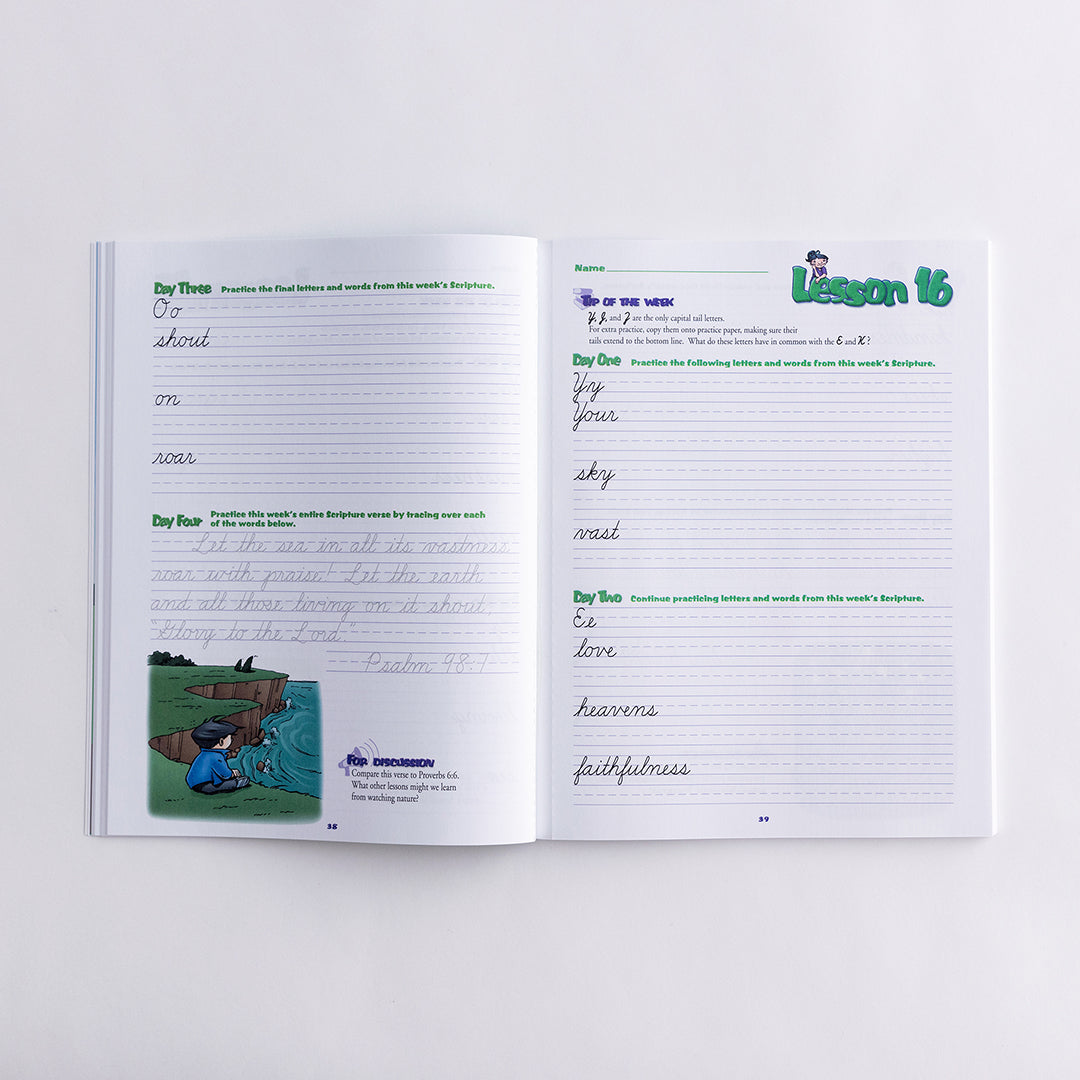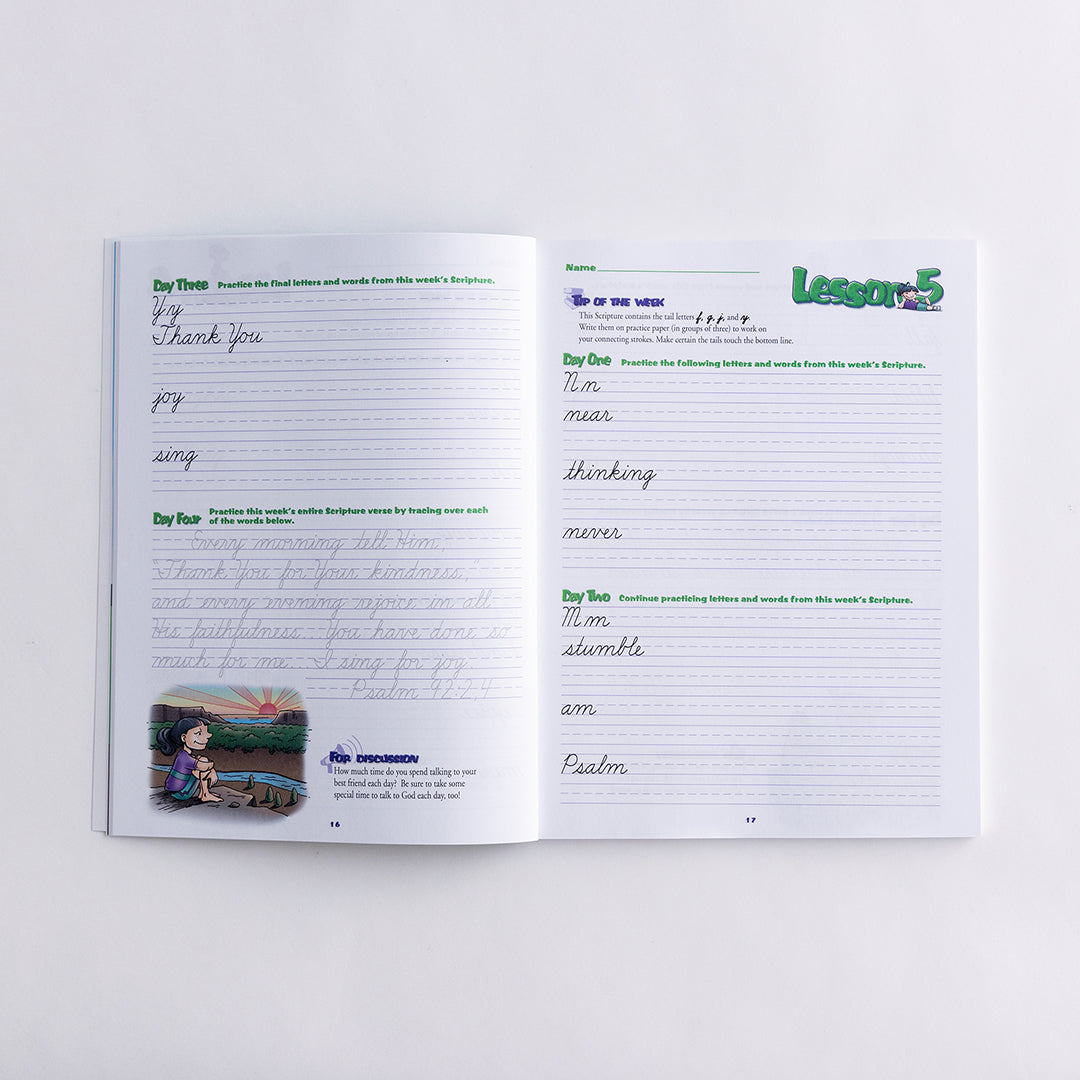 Handwriting Level E Student Worktext
Click here to request preview materials for your school.
Recommended for Grade 5. Cursive. 144 pages.
A Reason for Handwriting Level E Student Worktext includes 32 weekly lessons, which each provide 10-15 minutes of daily practice. On days 1 - 3, students write letters and words from the week's Scripture verse. On day 4, students transcribe the entire verse on a sheet of practice paper. On the final day, students select a Border Sheet from the back of the book, and write the week's Scripture verse in their best cursive handwriting, then use their creativity to color the design on their Border Sheet.
Note: The weekly verse in A Reason For Handwriting Level E corresponds with the same week's theme verse in A Reason For Spelling Level E, thus reinforcing the Scripture content of each lesson.
ISBN: 0-936785-43-8
Item #: 10500
This Student Worktext is 100% recyclable.
Excellent
Thank you for taking our orders and sending them in a timely manner. All of the representatives we spoke with helped us out a lot.
Handwriting Level E Student Worktext
Outstanding value and customer service!
We have used A Reason For "Handwriting" in our curriculum for a few years and are more than satisfied with the results for our students. The company is awesome to work with!
Highly recommend them and their products!
Great text from 25 years!
Thank you of your reliable workbook. We especially appreciate that students can learn the Word of God while practicing their writing skills.