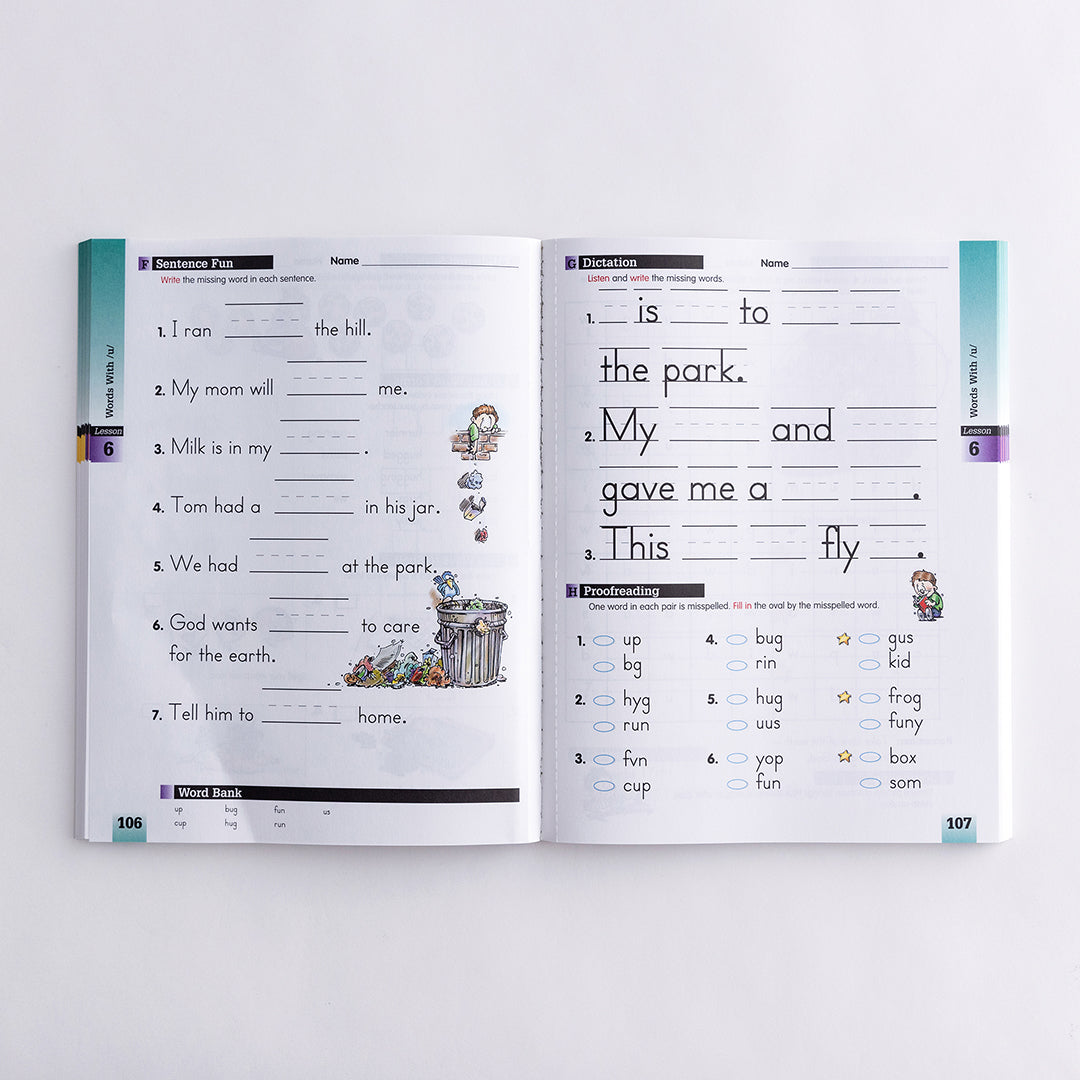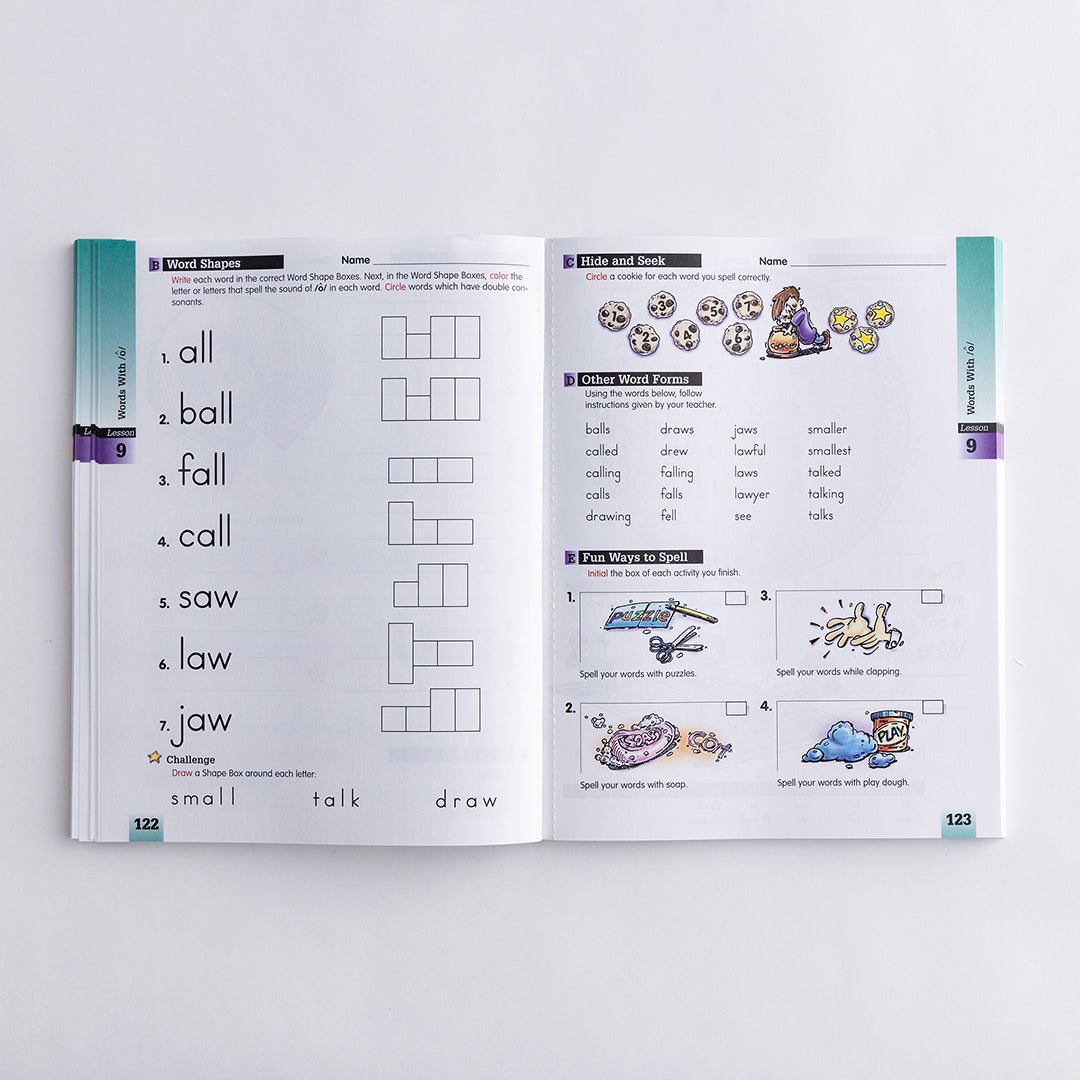 Spelling Level A Student Worktext, 2nd Edition
Click here to request preview materials for your school.
NEW AND REVISED 2nd EDITION includes updates to weekly read-aloud stories, dictation sentences, student exercises, and more.
Recommended for Grade 1.
The Level A Student Worktext begins with 34 single-day Phonics exercises to strengthen the student's comprehension and reinforce fundamental skills. Upon completion of the Phonics section, there are 29 weekly lessons consisting of 5 days of Spelling exercises, activities and games.
The week begins with a read-aloud story (found in the Teacher Guidebook) to introduce the topic and theme Scripture text for the week. Students then complete a preview exercise that gauges which of the seven weekly Spelling words will require the most focused practice. (At the instructor's discretion, three additional "challenge" words are included each week.) In the following days, students complete a variety of learning activities and word games to help master the Spelling list and underlying concepts. The week concludes with a post-test to allow the student to demonstrate his progress.
Note: The weekly theme Scripture text in A Reason For Spelling Level A corresponds with the same week's verse in A Reason For Handwriting Level A, thus reinforcing the Scripture values found in each lesson.
Download the Placement Test or printable weekly Post-Test pages for Level A.
ISBN: 1-58938-270-6

Item #: 23100
This Student Worktext is 100% recyclable.
Spelling Level A Student Worktext, 2nd Edition
Spelling Level A Student Worktext
I like how the words are grouped for the lessons and the format.
Grammar School
Our school is extremely happy with "A Reason for Handwriting" and "A Reason for Spelling."
Excellent Shipping Process
I ordered materials and they arrived within 7 days! All books were packaged well and nothing was damaged upon arrival. All books were accounted for. I love working with this company.
Great spelling we use alongside our reading curriculum
I use this alongside our Masterbooks living arts lessons. My only complaint is that on the "other word forms" section of the lessons even I get confused so we end up skipping it. But besides that my daughter really enjoys the lessons and stories in here! She especially loves the word shapes section and all the fun little drawings and photos.